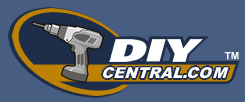 Coffee and tea, food, pets, crayons, ink, the list of things that can stain your upholstery is almost endless. Depending upon what type of material your upholstery is made from, most cleaning chores will be pretty straightforward. Like all household chores and do-it-yourself projects, there are some cleaning tips and techniques that will help to make your job easier.
Cleaning leather upholstery
If your quality leather furniture is suffering from want of a good cleaning follow these tips to restore it to like new condition.
You may want to check the tag on the bottom of your leather furniture to determine what type of leather and finish it has and then clean it according to the manufacturer's instructions.
Vacuum the furniture thoroughly. If your vacuum is adjustable, use a lower setting to avoid damage to the leather.
Mix a few drops of a mild soap with water and wipe down the leather upholstery.
Rinse the cloth or sponge thoroughly and wipe the leather again to remove all traces of soap residue.
Buff the leather dry with a soft cloth or chamois.
Apply a coating of a good leather conditioner according to the instructions.
If there is an ink stain on your good leather furniture, it is best to use a commercial leather spot remover to remove it. If you want to use a homemade solution, try a mixture of cream of tartar and lemon juice to blot the ink stain.
Cleaning fabric upholstery
As with leather, vacuum the fabric thoroughly to remove the heaviest dirt.
If the fabric is heavily soiled, you may want to use a steam cleaner.
Use as little water as possible with the steam cleaner and vacuum up as much water from the wet upholstery as you can.
Remember to vacuum the upholstery again after it has dried well.
As with leather upholstery, fabric upholstery comes in many different combinations of natural and manmade materials. It is best to try to identify what the upholstery material is and base your cleaning methods on that information.
Any fabric with more than 50% cotton content usually needs to be cleaned with special techniques and solvents so consult a professional before attempting to clean it.
For removing spots and stains, use a mild fabric spot remover to presoak them.
Use very little water to blot them up.
Avoid getting water on metal parts of the furniture. Dry them immediately if they get wet and apply a light coating of a light machine oil.
Tips
Leather furniture is almost always a combination of leather and vinyl, naugahyde, or fabric so clean each section of your fine furniture accordingly.
Always check the furniture label to determine the make up of the leather or fabric and look for any manufacturer cleaning instructions.
Test any unfamiliar commercial or homemade cleaning solution on a hidden area of the furniture before use.
Tags: cleaning leather furniture, cleaning upholstery, furniture, leather furniture, upholstery
Discuss this and other Home Improvement Topics in our How To Forum