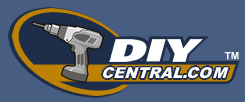 Part of traditional springtime cleaning is to tackle that puzzling project, cleaning window blinds. Window blinds are typically metal, plastic, fabric, or wooden horizontal or vertical strips connected together by a continuous string loop. They collect dust and need to be cleaned regularly to prevent grease and dust buildup. There are many suitable ways to clean window blinds. Here are just a few.
Cleaning options
Vacuuming the blinds is a good method to use if you vacuum your carpets regularly. Just use the soft brush attachment and move it back and forth gently over each slat. Vacuuming works especially well for fabric blinds.
You can use a glove or sock placed over your hand. Simply slide the slats through your fingers one by one. This is a time consuming method as you must clean the dust and dirt from each slat individually. If the blinds are especially dirty and neglected, you may need to use more than one glove or sock. Spray the glove or sock with a good quality dusting product and repeat periodically as you dust.
You can remove the blinds from their support brackets, in many cases, and place them in a laundry tray or bathtub. Let them soak for a brief period in warm soapy water. Scrub the slats gently with a soft brush, rinse them well with cool water, and lay them out in the sun to air dry. You can also hang them over a clothesline to dry.
Depending on the size of your blinds and the materials they are made from, you may be able to take them outside and rinse them with a garden hose. Be careful that you do not kink or bend the slats or damage the string harness.
A good old-fashioned feather duster works well to maintain your blinds in a clean state. You must use one regularly to avoid heavy accumulations of dust and a grimy buildup.
Another good regular dusting option is a lamb's wool duster. You do not need to use a dusting liquid or spray with these because of the natural lanolin content.
Tips
Use extra care in cleaning aluminum blinds. Chemicals or vigorous scrubbing can damage the paint finish on the slats.
Soaking blinds in a tub or sink is a good way to clean them of dust and dirt but the water can damage or rot the string harness. It's probably best to avoid this method of cleaning blinds that are aging or visibly worn.
You can spot clean fabric blinds after vacuuming by applying a fabric stain remover to the spot or stain. Follow the manufacturer's directions.
If you remove the blinds for cleaning, be careful in using a stool or stepladder. Make sure it is securely supported or that you have a helper to hold it for you.
Tags: blinds, cleaning blinds, cleaning tips, Home Improvement, window blinds
Discuss this and other Home Improvement Topics in our How To Forum