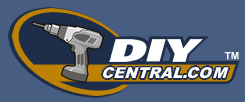 A clawfoot bathtub is different from a regular bathtub primarily in that it is self-supporting, i.e., it sits on its own set of feet, normally referred to as clawfeet because of their original claw-like shape. On a clawfoot tub, the waste and water piping is exposed, as well. In many respects, installing a clawfoot tub is simpler than installing a built-in regular bathtub but there are a couple tricks of the trade that will make installing one easier for the do-it-yourselfer.
Preparation
Determine the location of your clawfoot tub. Take into consideration the location of floor joists below the tub.
Installing the tub
Fit up the waste and overflow to the tub but without putty under the drain shoe. Leave off the tub waste nipple that screws into the bottom of the waste tee.
Install the tub faucets and the risers that go from the faucets down to the valves just above the floor.
Move the tub into position.
Once you are certain that the tub is located precisely where you want it, mark the location of the waste and the two water risers on the floor.
Move the tub out of the way and drill the appropriate size holes through the floor.
Plumb the water lines up through the floor and install both shut off valves.
Install the waste and overflow with plumber's putty and tighten all connections firmly.
Move the tub back into position.
Install the drain nipple in the waste tee.
Raise the front end of the tub slightly, align the drain nipple with the hole in the floor and lower the tub into place.
Under the floor, pipe in the waste to the drain nipple.
Seal the holes in the floor with a good fire retardant sealant.
Tips
Get help to move the tub. Clawfoot tubs are typically heavy. Raising and lowering it by yourself can cause injury to yourself and possibly to the tub.
Make sure to install finish escutcheons around the drain pipe and water lines before they pass through the floor.
On some clawfoot tubs, the clawfeet are drilled for anchors. It is best to anchor the feet to the floor with the appropriate size fasteners.
Discuss this and other Home Improvement Topics in our How To Forum