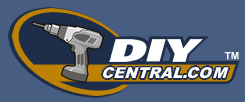 People have been hanging clothes out to dry since they first started washing clothes. Hanging clothes out on a sunny day is the perfect way to save energy and enjoy that freshly laundered smell without laundry additives. Clothes dried on a clothesline outside have a wonderful, sunny, fresh air quality that adds to the enjoyment of wearing them.
There are many ways to install a clothesline. Some people even hang their clothes up to dry in a warm spot like a basement or back porch in their house. There are the small single pole carousel type clotheslines as well as two pole installations. We will talk about the traditional clothesline installation with two clothes poles and line strung in between.
Preparation
Measure off a suitable distance in your back or front yard.
Try to keep your clothesline away from fences, trees and tall shrubs, which birds inhabit in the spring and summer.
Dig two holes at least two feet deep and one foot wide minimum, the proper distance apart.
Construction
Build two tee shaped poles out of at least 2" galvanized pipe 8' long minimum. The cross pipe on top should be 2 pieces at least 18" long. Screw all three pieces into a 2" galvanized tee.
You can also use square steel tube but it should be heavy gauge, welded, and galvanized.
You can drill the cross pipe in 6 evenly spaced places and install eye bolts with nuts and washers or just tie your clothesline cord to the cross pipe.
Set the clothesline poles in the holes in the ground, prop them upright and plumb them, and pour them in cement. Make sure the cross pipes are parallel.
When the cement is cured, tie one end of the clothesline to one end of a cross pipe, take it down to the opposite clothesline pole and wrap the line around the cross pipe. Move the line over about 1' on the cross pipe and wrap it around the horizontal cross pipe, then take it down to the first clothesline pole and repeat until you have as many clotheslines as you think you will need.
Tips
Use a good quality cotton or poly rope for clothesline. It is better to change it every year than to use an inferior product that will damage your laundry. Avoid the wire type rope wrapped in a plastic coating. The plastic will wear through or harden and break and the wire will rust, staining your laundry.
Make sure your poles are well buried and supported. The weight of heavy wet laundry will tend to bend the poles toward each other.
Hang the heaviest items like blankets, linens, blue jeans, etc., nearest the clothesline poles. Hang the lightest items like pillowcases, hand towels, lingerie, and undergarments, nearer the center of the clothesline.
The clothesline will stretch so make sure you string the line tightly when you first put it up. You will probably want to retighten the line each spring.
Tags: clothes, energy, hanging out clothes to dry, laundry tips, save energy, saving energy
Discuss this and other Home Improvement Topics in our How To Forum