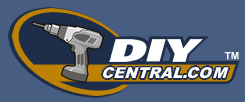 Home security systems are a popular means of protecting your home and valuables from intruders as well as from dangers relative to fire. Security systems come in a variety of configurations from hard wired basic systems to wireless systems that include fire, motion, intrusion, smoke, and carbon monoxide sensors. You can even get systems with video capabilities. We will discuss the installation of wireless home security systems, which include the following components: A control panel, sensors comprised of transmitters and magnets, and a siren or sounder.
Preparation
Decide where you want to locate the security system control panel. Ideally, you want to avoid placing the control panel where it can be viewed from outside the home or accessed by intruders through a window.
Examine all your doors and windows and decide whether you want to protect all of them or only certain ones.
It is best to protect all entries into the home, if possible. Include such unorthodox entries as pet doors, basement windows, outside stairwells, elevator shafts, and outside attic accesses.
You need to choose an inside location for your siren, as well.
Installation
Using sheetrock anchors, install the control panel at chest height on the wall. Make sure the panel is easy to read.
You will need to route a power cable from the control panel to an electrical outlet so position the control panel in close proximity to one. Drill a hole in the wall behind the proposed control panel location and another one adjacent to the electrical outlet. Feed the cable through the wall, mount the control panel, and plug it into the outlet.
Place a sensor on each entryway that you want to protect. Sensors are made up of a transmitter which is mounted on the edge of the door or window, and a magnet which is mounted opposite the transmitter and very close to it when the door or window is closed.
Install the siren in an inside location that is high enough to be out of reach of others but is still in the open. Do not install the siren in closets, attics, cupboards, or in any other enclosed areas. The siren will need to be plugged into an electrical outlet so locate it accordingly.
Programming
Follow the manufacturer's instructions to program your security control panel and the siren. Make sure the battery backup is installed and that the batteries are fresh.
Tips
Test the installation and make sure all the sensors work properly.
You should test your home security system monthly and regularly change the batteries for the control panel backup.
Keep your access key secret, giving it only to those who need routine access to your home such as family members.
Tags: Home security systems, installing wireless security systems, security control panels, wireless security systems
Discuss this and other Home Improvement Topics in our How To Forum