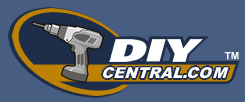 Towel bars are a bathroom accessory that is a necessity today. At one point in time, people simply draped the bath towels, hand towels, and washcloths over a shower rod or the edge of the bathtub or folded them on the counter. Today, towel bars are an expected and necessary accoutrement. They also come in a bewildering array of colors, shapes, sizes, and materials. You can buy towel bars made from not only chrome-plated pot metal but stainless steel, brass, ceramics, wrought iron, copper, aluminum, cut glass, crystals, Corian, and even stones like granite!
Attaching a towel bar seems like a pretty straightforward task, and it is, provided you take the necessary steps to ensure that it is installed properly.
Both ends of a towel bar cover up the attachment points. These are the locations where screws or fasteners attach the towel bar to the wall.
Preparation
Determine the location of your towel bar.
If it is a new location, use a stud locator to find the studs in your wall. Mark these locations where you want to put your towel bar. If your towel bar is a different length than the distance between the wall studs, you will need to install a backing piece of wood.
If it is a replacement towel bar, make sure that the old towel bar attachment points were over wall studs or wood backing inside the wall. If they were not, you will want to install wooden backing inside the wall for your towel bar.
Cut out a horizontal rectangle of sheetrock between two adjacent wall studs at the location of your towel bar.
Cut a piece of 2×4 lumber and fasten it between the two wall studs with screws driven at an angle at each end into the stud. Make sure the backing is flush with the face of stud or there will be a bump in the finished wall where the backing is located.
Reinstall the piece of sheetrock you removed by sending sheetrock screws into the backing.
Tape, mud, sand, texture, prime, and paint the sheetrock joints to repair the wall so it matches the existing wall surface.
Towel bar installation
Now, lay out the attachment points for the ends of the towel bar.
Fasten one attachment point to the wall such that the fasteners go into the backing you installed to hold the towel bar securely.
Install the towel bar into the first attachment.
Level the towel bar and mark the location of the second attachment point.
Install the towel bar along with the second attachment point and you are done.
Tags: bath accessories, bathroom, installing towel bars, remodeling your bathroom, towel bars
Discuss this and other Home Improvement Topics in our How To Forum