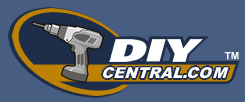 Wrought iron conjures images of a blacksmith working over a hot coal forge hammering red hot metal into entrancing shapes. Certainly those days are gone as a matter of course but there are still blacksmiths who specialize in creating artistic masterpieces using a minimum of tools, a fire, and a hammer. It is equally true that you can buy most any design lurking in your imagination and made with modern methods and machinery but the lure and aesthetic of owning a piece of hand-worked artistry is lacking in most cases. So, if you have purchased a true hand made wrought iron railing you may be wondering how to install it on your steps. We will deal with installing a wrought iron railing on a set of concrete steps.
Methods of installation
There are at least two methods of railing installation.
You can embed the legs or supports of the railing in the cement steps.
You can anchor the supports in the cement.
Embedding the supports in cement
If you have purchased your railing prior to pouring your cement steps, you can simply install anchor pockets or wells where each support will go.
Pour the cement steps.
Install the railing, placing the supports in the pockets or wells.
You may need to support the railing in a plumb position with bracing until the cement sets up.
Fill in around the pockets or wells with cement, using a screwdriver or small diameter rod to push out air pockets.
Anchoring the supports in cement
If you are installing the railing in an existing set of cement steps you can anchor the supports in the sides of the staircase, in the risers, or on the treads.
Your blacksmith should have built anchor tabs into your design. If not, then you will have to have anchor tabs with holes drilled to accept quickbolt anchors  welded to the base of the supports.
Place the railing in position and, using a masonry bit, drill a hole through the anchor tab and into the cement. Make sure the hole is the proper depth for the anchor you will use.
Install the quickbolt anchor. Be careful to position the nut properly at the very end of the threads of the quickbolt. Do not strike the end of the quickbolt with excessive force or you will damage the threads and be unable to tighten the nut.
Tips
Use a washer under each quickbolt nut.
Take care to drill each hole in the concrete as straight as possible, at right angles to the steel.
Use plated quickbolts or anchors to minimize rust.
Tags: metalwork, railings, wrought iron, wrought iron railings
Discuss this and other Home Improvement Topics in our How To Forum