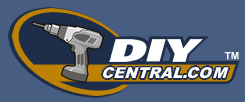 There are many different fence options to choose from for pet containment. Everything from low budget chicken wire to welded wire, wood, vinyl, and post and rail fences are available, some more suitable for pets than others. But for pure esthetics and efficiency, an underground pet fence or electronic pet containment fence is hard to beat. Consisting of a transmitter, wire receiver, and collar for the pet, these invisible fences work by emitting an alarm when the pet approaches or tries to cross the fence. If the pet ignores the alarm it will receive a small, harmless static shock, much like the shock you get from walking across certain carpets. Electronic pet containment fences are easy to install, usually taking less than a day. Training your pet to pay attention to them usually takes a week or so, depending on the pet and your consistence in working with them. Here is how to install this type of fence.
Preparation
Make sure you know where your boundary lines are located. If you are not sure, consult your county auditor's office for the exact property lines.
You should thoroughly understand your municipality's requirements for fence installations, as well.
Installing the transmitter
Invisible fence transmitters should be installed inside in a dry location.
Make certain that the transmitter is located away from the electrical panel and appliances like water heaters.
Verify that the transmitter is properly grounded.
Installing the wire receiver
With a small spade or even a tool used to cut borders along a flowerbed, dig a shallow trench about 2″ deep for the fence wire. Follow a line laid out with flour, marking paint, or any other highly visible marking medium.
Connect both ends of the wire to the transmitter and test it before you bury it.
Bury the wire in accordance with the manufacturer's instructions.
If the wire crosses cement or asphalt, use a saw with a masonry blade to cut a shallow groove for the wire.
Where the wire will pass underneath a sidewalk or pathway, you can push a small diameter pipe or conduit underneath first, then pass the wire through that to protect it.
Connect the wire to the transmitter.
Attach the collar receiver to the pet.
Tips
You may want to work with your pet for a period of time to get it accustomed to wearing the collar receiver unless it regularly wears a collar anyway.
Mark the location of the underground wire receiver with a series of small flags to help your pet learn its boundaries.
Tags: invisible fencing, pet containment fencing, pet fences, Pets
Discuss this and other Home Improvement Topics in our How To Forum