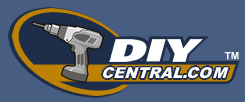 Awnings serve a number of purposes. They provide shade in the summer and help to protect the windows or doors from the weather. They can be decorative or plain, elaborate or simple in operation. Retractable awnings allow the homeowner to open the awning for events or meals and close it again to present a clean exterior and allow in sunshine. Vertically supported awnings allow for the benefits of an awning without the detriment of holes in the exterior of the home. Awnings come with detachable bug screens as an option as well as free-standing "butterfly" awnings and even lateral arm retractable awnings. Canvas awnings are probably the easiest awnings to install. Aluminum awnings, by contrast, are usually the most economical. They are also usually somewhat limited in the choice of color options available. Awnings are relatively simple to install, especially for the do-it-yourselfer, provided another person is available to help with lifting the weight.
Preparation
Once you have purchased the awning of your choice, take everything out of the box and verify the contents.
Determine the proper mounting height for your particular awning. Plan for the bottom of the awning to be high enough so that it does not interfere with door or window operation.
Installing the awning
Mark the proper height of the awning with a chalk line or four foot level.
Locate the studs or headers in the exterior wall at the awning position. Use a stud finder or drill pilot holes with a small bit to locate the structural wood and plan to fill the holes with exterior grade caulk later.
Install the mounting brackets along the center line of the structural members. Follow the manufacturer's guidelines when planning for the number and location of the brackets. Larger or longer awnings may require more than two or three mounting brackets.
Place the hood on the mounting hardware.
Insert the awning bar into the mounting hardware and tighten the bolts or screw fasteners.
Tips
Caulk all exterior wall penetrations with a good quality caulking compound to prevent rainwater damage.
Practice standard ladder safety. Make sure the ladder is well supported and, ideally, anchored to the building. Verify that the ladder used is rated for the expected weight and that it is in good condition.
Discuss this and other Home Improvement Topics in our How To Forum