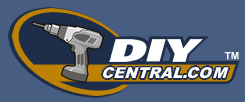 Doorknobs come in many shapes, styles, sizes, and configurations. You can get doorknobs in any finish you desire from antique brass to brightly finished brass, chrome, or even exotic finish combinations like wrought iron and crystal. Installing a doorknob or replacing a worn out one is not difficult but it can look confusing with all the different pieces. Tools required to remove and replace doorknobs are rudimentary, usually those found in most home owners' toolkits.
Purchase the doorknob
Purchase the doorknob of your choice, choosing the finish that is right for you.
Pay special attention to the specifications on the doorknob package.
Verify that the doorknob is designed to fit the thickness of door you have.
Ensure that the doorknob lock is the style you want whether push button, turn button, or no lock at all, as in the case of an interior door.
Remove the old doorknob
On most interior doorknobs, you have to remove the escutcheon (the finished ring behind the knob) in order to expose the two mount screws. Just twist and pull it toward you. You may have to work it free with the tip of a knife blade or very fine screwdriver.
Remove the knob by pushing the tip of the very fine screwdriver into the small slot on the stem of the knob and pulling the doorknob toward you.
Now the mount screws are exposed. Simply unscrew them and remove the two halves of the doorknob assembly from the door.
Push the latch assembly out of the door.
Install the new doorknob
Push the new latch assembly into place through the hole in the edge of the door.
Insert one half of the doorknob assembly, usually the half with the threaded mount holes, into the latch in the doorknob hole. Make sure the threaded mount holes go through the corresponding holes in the latch.
Install the second half of the doorknob
Start the two mount screws in the mount holes. Install the mount plate over the heads of the two mount screws. Snug the screws up.
Slide the finish ring over the doorknob stem, push it into position, and turn it slightly to lock it in place
Push the doorknob into position until it snaps in place.
Test your new doorknob installation. You may have to adjust the strike plate on the doorjamb for proper closing.
Tips
There are so many varieties of doorknobs on the market that it is impossible to cover all makes and models in a short article. Always refer to the manufacturer's instructions to properly install your new doorknob. Exterior doorknobs install in a similar manner. Be certain that the door closes snugly after the installation. With exterior doors, make sure the door closes tightly against the weatherstripping. If necessary, remove the striker plate and adjust it in or out, enlarging the striker hole in the jamb accordingly.
Tags: door hardware, doorknobs, Doors, Home Improvement, installing doorknobs, interior doorknobs, remodeling, repairing doors
Discuss this and other Home Improvement Topics in our How To Forum