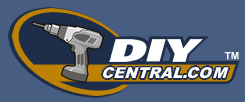 Fiberglass insulation is one of the best forms of insulation for use in homes. It has a high R factor relative to other forms of insulation; it is easy to install; it is safe to transport, and it is non-toxic.
Made of glass and sand, fiberglass is naturally non-combustible. Fiberglass comes in two basic forms: batts and rolls, and loose in bags for blown-in applications. The R insulation factor is the same for both types because it depends on thickness, not type of packaging. Rolls of fiberglass insulation come with a paper or foil face on one side. This face is a vapor barrier. Batts of insulation come without the vapor barrier protection. Fiberglass insulation does not compress over time as opposed to other types of insulation. It also provides a measure of sound attenuation.
Installing fiberglass batts
Batts of fiberglass come folded in large bags.
Remove the batts from the packaging.
Handle the batts carefully to prevent shredding or accidentally compressing them.
Lay the batts in stud or joist bays in walls, ceilings, and floors.
Secure the batts in floor joist bays with string or wire woven across the face of joists and stapled or nailed in place.
Install the string or wire first, then lay in the batts.
Make certain that the batts reach the end of the joist bays and rest against the rim joist or stem wall.
Butt the ends of the batts together where they meet in the joist bays.
Installing fiberglass rolls
Lay out a roll of insulation.
Measure the amount needed for a particular stud bay.
Cut the insulation with a sharp razor knife. Lay a backer board underneath the insulation to protect the floor when you cut it.
Place the insulation in the stud bay with the paper or foil vapor barrier facing the heated space.
Staple the edge of the paper or foil vapor barrier to the face of each stud forming the stud bay.
Verify that the insulation rests snugly against the top and bottom plates in the wall cavity.
Tips
Loose fiberglass insulation is usually blown in to an attic space or wall cavity and this takes special equipment.
Because fiberglass is an irritant, wear safety goggles, gloves, and a dust mask. Some installers like to wear coveralls and a hat, as well.
Do not compress fiberglass insulation as you install it. Doing so will lessen the insulation R value.
Discuss this and other Home Improvement Topics in our How To Forum