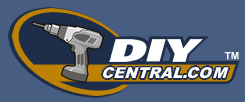 Installing playground equipment for your children is typically a job for a professional or the manufacturer of the playground equipment you intend to use. However, installing playground equipment is not technically difficult and planning the layout of your children's play area can be fun, especially if you involve them. The primary focus should be on your child's safety. Follow these general suggestions for choosing and installing your children's playground equipment successfully.
Planning for the proper equipment
Take your child's age into consideration when deciding on which equipment you want. Make sure the equipment is age-appropriate.
For toddlers or tots, think in terms of color contrasts and textures.
For older children, choose pieces of equipment that accommodate their active nature without unduly challenging them.
Lay out your play area. Choose a shady location and one that is relatively flat, if possible.
Plan your design in such a way as to allow you to watch your children at play from inside your home.
Consider what base you would like to use. A soft surface is necessary. You can use rubber tarmac, rubber mulch, pea gravel, playground sand, garden bark, or other soft materials that are easily maintainable. You can get slivers from some types of garden bark so be selective in choosing what type of garden bark you want.
Installing the playground equipment
A good foundation for the play area is essential.
Excavate the sod in the play area.
Level the subsoil.
Line the playground with timbers like railroad ties or curbing to confine the base in the play area.
Install a gravel base to keep the mulch or other soft surfacing material from being absorbed into the subsoil when it rains. Alternately, you can lay down a landscape fabric.
Lay the top surface material and level it.
Anchor firmly larger, heavier equipment like swing sets, slides, teeter totters, etc. Ideally, the legs should be anchored in cement if older children will use the equipment.
Make sure that accessories like rope are soft, thick, and well anchored to the equipment.
When bolting equipment together, especially for homemade pieces, countersink the bolts as well as the nuts and washers. Do not use nails or lagbolts in the assembly.
Make sure that all sharp edges and corners are well-rounded and sanded smooth, in the case of wooden structures.
Maintaining the playground equipment
Regularly inspect the playground equipment for worn edges, sharp corners, exposed bolts and other fasteners, and worn or frayed rope.
Replace worn or weathered rope as soon as possible.
Lay down new surface material when the old material gets displaced. Rake the new surface material flat and level after installation.
Regularly check the surface material for debris and trash and remove it.
Wash the playground equipment with water and mild detergent to remove dirt and examine it for wear or damage.
Tags: installing slides, installing swingsets, playground, playground equipment, playground sets, swingsets
Discuss this and other Home Improvement Topics in our How To Forum