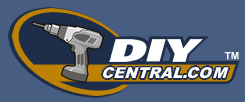 Vinyl base molding or vinyl cove molding serves two basic purposes. It protects the wall from damage by vacuum cleaners, toys, moving furniture, etc; it also provides an esthetic quality. Base molding is a straight piece of vinyl usually 4″ in height and it usually comes in a roll. It is typically used for carpeted floors. Cove molding usually comes in 4′ sections. Vinyl molding is functional and comes in a variety of colors to contrast with or complement your flooring and wall treatments. It is easy to install because it is very flexible, durable, and resilient.
Preparation
Make certain that your walls and floor are clean and free of damage.
If necessary, touch up the paint on the walls before proceeding.
Measure the perimeter of the walls and buy enough excess material to allow for mistakes.
Installation
If you purchased the rolls of vinyl molding, unroll it and lay it flat. Let it rest in the room where it will be installed at room temperature for a few hours to let the vinyl relax.
Begin at one inside corner or at a door molding or other termination point.
Apply mastic to the back side of the molding with a notched trowel unless it comes with self-stick adhesive all ready on the back. Do not apply too much, especially toward the top or bottom edge.
Butt one end of the vinyl against the door molding or into the corner.
Press the vinyl against the wall and flush on the floor as you work down the wall.
It may help to scribe a light line on the wall that you can line up the top edge of the molding with as you go to ensure a straight application.
For inside corners, butt one end of the molding straight into the corner.
Scribe the profile of the molding onto the end of the second piece and trim it with a sharp knife. Butt the second piece into the first dry and keep trimming until you get a tight fit. It is better to trim little bits at a time rather than try to make one cut do. Once the fit is right, then apply adhesive and install the molding.
For outside corners, mark the molding where it will bend around the corner. Bend the molding at the mark so the good sides meet. Trim the backside of the molding lightly with a sharp knife. This will allow the molding to form around the corner easily.
Tips
Make sure you have the recommended solvent available for the adhesive you use  to clean up squeeze-out or spills.
Use new, very sharp razor knife blades to cut the vinyl.
It's always best to install the molding to a guide mark or line to make sure it is straight.
Cut little bits at a time when fitting up corners, to trim, or around obstacles.
Always dry fit first until you get the fit right, then apply adhesive and install the trim.
Tags: cove mold, cove molding, Flooring, molding, moulding, trim, Vinyl base molding, vinyl cove molding
Discuss this and other Home Improvement Topics in our How To Forum