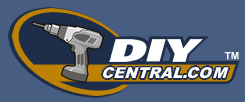 Lawn furniture such as chairs, Adirondack chairs, lounges, and tables come in many different materials and designs. Probably the most ubiquitous are those made of plastic. These attractive outdoor furniture pieces are not only cheap and durable, they are also easily maintained. While you can paint plastic outdoor furniture with the proper material, if they are properly maintained this is seldom necessary.
Maintaining plastic outdoor lawn furniture
The most required of plastic outdoor furnishings is to clean them.
If the finish is smooth, you can simply hose off the furniture from time to time throughout the year to clean off leaves, tree needles, and bird waste.
If the finish is textured, more may be needed to clean the furniture properly.
Hose off the furniture to remove the heaviest debris.
Mix a gallon of water in a pail with a cup of bleach.
Using plastic, rubber, or latex gloves and a stiff bristle brush, scrub the furniture with the bleach solution to remove mold and mildew.
Let the solution sit on the furniture for a few minutes, then rinse thoroughly with cool water. It may take several applications to clean off heavily soiled plastic furniture.
Wipe down the furniture with a clean rag to check for any areas that need repair.
Tips
If possible, you may want to keep your outdoor furniture under cover until spring or summer to keep it from fading in the sunlight and getting unduly soiled.
You can also purchase covers for outdoor furniture, which will help in preserving them from year to year.
Exposure of some plastics to the weather, especially sunlight, year after year can change the characteristics of the plastic, turning it brittle. Always test your plastic furniture at the start of the season for soundness prior to using it.
If a cup of bleach in a gallon of water is insufficient to clean the most offending dirt, make the solution stronger by adding more bleach. Do not mix bleach with any other cleaning solution. An alternate to bleach may be to mix ammonia with water. In either case, be sure to use gloves and safety goggles to protect yourself.
Choose a suitable location to clean your furniture where cleaning solutions will not harm the grass or pavement.
Tags: adirondack chairs, Home Improvement, lawn and garden, lawn furniture, maintaining lawn furniture, plastic lawn furniture
Discuss this and other Home Improvement Topics in our How To Forum