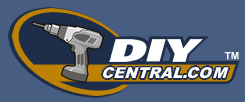 Wicker, a stranded fibrous plant product usually made from willows, lends a soft, warm touch to furniture, especially outdoor furniture. Wicker furniture, like any other type of outdoor furniture, does suffer from exposure to weather. There are a number of steps you can take to preserve your wicker pieces and extend their useful life. Cleaning, of course, is an essential element of careful wicker maintenance. In addition, applying a fresh coat of paint will make your wicker furniture look like new and help to preserve its integrity.
Using wicker properly
Cover your outdoor wicker furniture with outdoor furniture covers. If you cannot find any factory-made covers that are suitable, slip a waterproof mattress cover over the wicker. Lift the furniture legs and tuck the mattress cover or outdoor furniture cover underneath to keep the wind from blowing it away.
Avoid using the wicker furniture as a step stool or ladder. You will, almost certainly, damage the wicker.
Avoid pressing your weight down on the wicker armrests of a chair when you stand up. The pressure on this normally narrow area may cause gradual crushing damage.
Never tilt back on a wicker chair (or any chair for that matter).
If there are a number of wicker pieces that the same people use regularly, rotate the chair positions every once in awhile to minimize repeated strain.
Cleaning and maintaining wicker
Use a hair dryer set on the cool setting to blow off dust. You can also use a vacuum with the air flow reversed to blow the wicker clean of dust. An air compressor will work well as long as the air pressure setting is turned down to a soft minimum and you use a blow gun.
Wash the wicker occasionally with cool water and a mild dishwashing detergent. Brush the liquid on the wicker with a soft bristle brush working in the same general direction as the wicker weave. Rinse the wicker thoroughly under cool water and set the piece in the shade to dry. If the wicker dries too fast, the paint may become damaged.
Trim broken wicker strands with a pair of dykes (wire cutters) or stout scissors.
If a strand in the leg of a wicker chair unravels, place it back in position and secure it with a couple wraps of clear packing tape.
Painting tips
Clean the wicker carefully first before painting it. Let it dry thoroughly.
Apply thin coats of primer and paint to provide a uniform, smooth finish.
Prime the wicker with a good quality primer that is matched to the finish coat.
Apply the paint with a spray painter instead of a brush for a more uniform coat.
Protect any labels from the primer or paint to preserve the potential value of your wicker.
Reference: Cheri Russell: Wicker Fixer
Discuss this and other Home Improvement Topics in our How To Forum