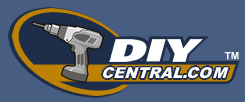 Laminate flooring comes in many different materials. Some wood flooring is just hardwood lumber like oak, cherry, or maple milled to the proper dimensions. People also use softwoods like pine for flooring. There are laminates that are built up with an HDF center and waxed edges to resist moisture. HDF means high density fiberboard.
Regardless of what material your laminate flooring is made from, you still will want to protect that shiny finish from scratches, scuff marks, dents, and other damage made by furniture legs.
There are a number of different ways to protect your laminate flooring finish.
Cane tips
Cane tips are rubber cups that usually are applied to the ends of canes. They come in several sizes that you can find in most hardware stores and home centers. Just buy the size that fits your chairs' legs and push them into place.
Felt discs
They have an adhesive on one side that sticks them to the bottom of furniture pieces. They work best on pieces that do not bear much weight. They do compress and they will wear out so they will need to be changed periodically.
Plastic discs
Different shaped plastic discs come with a pad on one side. Some discs have adhesive on the pad so it will stick to the furniture feet. Other discs simply sit under the furniture foot and a small rim holds the pad in place. The hard plastic bottom will allow the furniture to slide around on the floor without damaging it.
These work best under heavy pieces of furniture like sofas, couches, pianos, overstuffed chairs and recliners.
Carpet pieces
Small pieces of carpet work well to protect laminate flooring surfaces but they can be difficult to match to the floor finish and the edges tend to fray over time.
They are best used where they are hidden under the furniture.
Clear soft rubber pads
Clear soft rubber pads like carpet runners are a good choice when you want to see the floor surface. They do not slide around and are silent while you are sitting on the furniture.
Tips
Be careful when choosing the type of flooring protectors you want to use. Take issues like tripping or moving the furniture into consideration as well as design criteria like shape and color.
Use your imagination and try out different materials like thin pieces of high quality plywood, or heavy upholstery fabrics. The choices are almost endless. For those who like to reorganize, moving furniture around the house, or tackling that spring-cleaning project, furniture protectors are the perfect choice to help maintain that like new finish on your laminate floors. Choose the type of protector that best suits your taste, your needs, and your furniture and enjoy that long-lasting laminate floor shine.
Tags: Flooring, hardwood flooring, Laminate, laminate flooring, maple, maple laminate flooring, oak, oak flooring, oak laminate flooring, pine, pine flooring
Discuss this and other Home Improvement Topics in our How To Forum