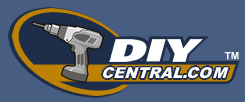 Recycling everyday products and packaging is rapidly becoming a way of life for American consumers. In many communities across America, the recycling pickup truck is as common a site as is the garbage truck. Recycling benefits the environment, helps to keep waterways, greenways, and wetlands free of waste and debris, and even can provide financial rewards in some communities. Not all communities and rural areas have recycling facilities and not all recycling facilities collect and recycle every item that is recyclable.
Steps to successful recycling
Contact your local or regional recycling facility to learn what they do and do not accept. Some facilities take automotive lubricants or batteries, for example, but not paint or finishing products.
Set up recycling containers for each product you intend to recycle. Some communities provide these recycling containers free of charge while others may charge a nominal fee for the use of them.
Separate food waste from packaging. Compost all food waste and reuse the compost in flowerbeds, gardens, and landscaping.
Some communities require that you remove all labels from tin cans and flatten them before recycling them.
Recycling paper products
You should stack all newsprint and tie it in bundles to recycle it. Different communities may require that you use specific string to bundle the papers.
Bundle glossy magazines, store ads, and flyers in a separate stack.
You can also recycle cardboard including oatmeal and snack food boxes, egg cartons, shoeboxes, and the like. Simply tear them apart at the seams, remove any plastic lids or rims, and flatten them.
Recycling glass containers
Place glass containers in a recycling bin after removing the metal lids and labels.
Some recycling facilities require that you separate green glass and brown glass from clear glass containers.
Be sure to rinse out the containers thoroughly before recycling them to cut down on odors.
Recycling batteries
In many places, you can recycle batteries that are used in flashlights, toys, and personal items like trimmers.
You can also recycle automotive lead acid batteries in some locations.
Handle them with care, using gloves or a rag to prevent injury from acid. They are also heavy so use a handcart, if needed.
Recycling clothing and shoes
You can recycle clothing and shoes by taking them to a thrift store like your local Goodwill.
Recycling tin
Recycle tin cans by removing the labels and rinsing them thoroughly.
Then flatten them by stepping on them or using a heavy object like a sledge to flatten them out.
It's best to flatten them on a hard surface like cement. Flattening tin cans on an inside floor can damage hardwood or linoleum.
If you can find one, you can use a tin can crusher to flatten your recycling.
Make money by recycling aluminum cans
Aluminum cans are readily recyclable and most recycling facilities will pay for them.
You can store your aluminum cans until you have a large quantity and then take them in for a refund.
Picking up aluminum cans from the roadside helps to beautify your community and minimize disease and harm to wildlife from trash and waste.
Most aluminum products like lawn chairs and light aluminum tubing can be recycled but you will need to take it to a scrap metal yard.
Recycling plastic containers
You can recycle all your plastic containers if they have the recycling symbol somewhere on the container.
Just remove the lids, rinse the containers out, and step on them to flatten them, making more room in the recycling bin.
Some plastic containers are made from a brittle plastic that will shatter if you try to flatten it. Just throw these in the recycling bin whole.
Getting rid of hazardous waste products
In most places, especially municipalities, there is a recycling center where you can deposit hazardous waste materials like wood and metal-finishing products, acids, paints, lawn care products like pesticides, herbicides, and fertilizers.
There are also facilities in certain areas that will accept construction debris like asbestos, scrap wood and scrap metal, old sheetrock and plaster, used concrete and asphalt, and used plumbing materials like lead, brass, and copper pipe and fittings.
Tips
In short, just about everything we use in our daily lives can be recycled in one way or another if we take the time to locate the proper recycling facility and prepare the item properly for recycling.
Involve your kids and grandkids in recycling on a daily basis and instill a habit that will last a lifetime and affect future generations for good.
Tags: how to recycle, recycling, recycling aluminum, recycling automotive lubricants, recycling batteries, recycling facilities, recycling glass, recycling hazardous waste materials, recycling metals, recycling newspapers, recycling paint, recycling plastics, recycling tin cans
Discuss this and other Home Improvement Topics in our How To Forum