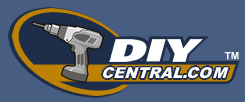 Moldings from straight grain fir are common in older homes. This particular grade of finish lumber is increasingly hard to find and when you do find some, it is especially expensive. So, while remodeling older homes, most contractors try to save the moldings and reuse them.
There are many ways to remove old moldings. Some are more successful than others. When it is most important to save those unique pieces, use this technique.
You can use this tried and true method for removing not only old moldings but cedar siding, as well. It works just as well with both types of materials without risking damage to them.
If the moldings have been painted over a number of times, you may not be able to see the nail heads.
Simply use a magnetic nail finder to locate the nail heads and mark them with a china pencil. You can also use a stud finder for the same purpose. After locating the nails in the molding, you may want to gently scrape the paint or finish away from the nail head. You can touch up the moldings after you reinstall them. This is usually necessary anyway to restore that beautiful antique finish.
Now take a small diameter nail set like the one pictured, usually a 1/16" nail set which works well for most finishing nails, and carefully center the nail set over the nail head and drive it all the way through the molding. This will not split the molding while allowing you to free it from the wall or ceiling.
After you have removed the moldings, you can go back over the wall and remove the finishing nails or drive them even further below the surface of the sheetrock or lath and plaster.
Most professionals install moldings today using brad nailers of one size or another. It is rarely necessary to set the brads as the nailers usually recess the brads when it drives them in. If it is necessary to go back over the reinstallation of the old moldings and recess the brads, the 1/16" nail set is a good choice to use.
Tags: cedar siding, contractors, lumber, moldings, nail, nail set, professionals, straight grained fir
Discuss this and other Home Improvement Topics in our How To Forum