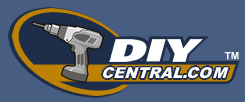 Most wood furniture today is made from a combination of veneers and high tech sheet goods like premier grade finished hardwood plywood, medium density fiberboard, or melamine. Those products require specific repair procedures. In cases where solid woods are used, either softwoods like pine and redwood, or hardwoods like mahogany, oak, walnut, and cherry, repairs of such defects as dents and scrapes are pretty straightforward. The type of finish the furniture has plays a part in the type of repair as well. Oil finishes are easier to repair, in general, where lacquer or shellac finishes involve different techniques and more attention to detail.
Preparation
Determine the type of finish your piece of furniture has.
Clean the woodwork thoroughly.
You can use a mild solution of warm water and mild detergent or a product specifically formulated to clean fine woodwork. Do not ever use a furniture wax product to clean the wood.
If you are uncertain what cleaning product will work for your piece, test it first in a small, inconspicuous area. Be aware that antiques require special treatment in order to preserve their value.
Repairing dents
A dent from a blunt object is easy to repair in most cases.
Inspect the dent first. If the wood fibers are not torn, you can use a damp cloth and a heat source, typically an iron, to raise the grain of the wood.
Dampen a cloth in cool water and place it over the dent.
Turn your iron on warm. Place it over the damp cloth and hold it in place. Steam will begin to rise from the cloth.
Raise the cloth after a minute or so and check the dent. When it is raised to the same level as, or a little higher than, the surrounding wood surface, remove the cloth and dry the surface gently.
You may need to sand the former dent to make it flush to the surrounding surface and smooth it for the finish. Use a fine grade of sandpaper, then steel wool.
Remove all the sandpaper grit and steel wool remnants.
Apply a small amount of the finish material that the piece of furniture is finished with.
Blend it into the surrounding area.
Depending on how much you sanded away, you may need more than one coat of finish. Sand between coats.
Repairing scrapes
Make sure you clean the wood finish as above.
For a scrape that is limited to the wood finish only, you can touch it up with a number of different products like Old English.
Touch up the scrape carefully with a furniture touch up stick matching the color of your existing piece.
With some touch up sticks you may not be able to apply a finish over the top of them because they contain some wax.
Buff the scrape gently with a soft cloth. If the scrape is still visible, you may need to repair it following the directions for a dent above.
Tips
For small cracks, you can pull the sliver of wood up slightly and work a small bit of white wood glue in to it with a sharp object like a knifepoint. Press the sliver back down and clamp it if necessary. Use pads or rags to protect the surface.
You can use an ammonia/warm water solution, alcohol, or acetone to clean some wood surfaces but be sure to test it first in an inconspicuous area like inside or underneath a drawer or door or underneath the piece.
Use alcohol or ammonia on shellac finishes, lacquer thinner on lacquer finishes, and paint thinner or mineral oil on oil finishes to thin or clean them.
Tags: furniture, furniture repairs, repairing furniture, repairing wood furniture, wood furniture repair
Discuss this and other Home Improvement Topics in our How To Forum