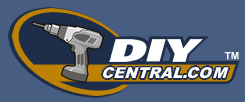 A basket strainer is the part in the bottom of the kitchen sink that receives the crumb cup or stopper. Basket strainers are typically made from either hard plastics or chrome-plated brass. Some strainers are also made of pot metal and some commercial quality ones are made from stainless steel. Replacing the strainer is relatively straightforward but there are some tricks of the trade that will ensure success.
Removing the old strainer
Unscrew the strainer slip nut that connects the drainpipe extension to the bottom of the strainer. Use a pair of water pump or channellock pliers or a pipe wrench to do this.
Use a spanner wrench or a special basket strainer wrench found in the plumbing section of most hardware and home center stores to remove the basket strainer mount nut.
Wiggle the basket strainer to break the seal between it and the sink and push the strainer up and out of the sink from underneath.
Installing the new basket strainer
Clean and dry the top and bottom of the sealing lip of the strainer hole in the sink. Be careful of the sharp edges.
Remove the nut and washers from the new basket strainer.
Apply a finger-size bead of plumber's putty to the bottom of the rim of the strainer.
Place the strainer in the hole from above and press it into place.
Hold the strainer in place with one hand and, reaching underneath with the other, place the rubber gasket, cardboard friction ring, and nut over the bottom of the strainer in that order. You may want to enlist the aid of another to help with this step.
Start the nut, being careful not to cross thread it.
Hold the strainer in place with a basket strainer wrench while you tighten the nut. If no strainer wrench is available, you can use two screwdrivers placed in opposing holes in the strainer and crossed to provide the leverage you need while you tighten the nut.
Clean off the excess plumber's putty.
Reconnect the drainpipe extension to the bottom of the strainer with the slip nut and gasket.
Run water in the sink to check for links. Put the stopper or crumb cup in place and fill the sink basin with water. Let it sit for a brief period and check for leaks underneath the sink a second time. If necessary, drain the water out and retighten the strainer nut.
Tips
Do not use any type of caulking compound in place of plumber's putty.
Heavy weight chrome-plated brass or stainless steel basket strainers last and stay tight over time. Cheaper plastic and pot metal strainers tend to loosen and leak over time because you cannot tighten them as much as necessary.
The screw-in type of crumb cup is the most durable and water tight.
Tags: basket strainers, kitchen remodeling, kitchen sink drain repair, kitchen sinks, kitchens
Discuss this and other Home Improvement Topics in our How To Forum