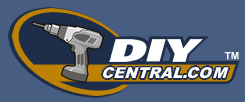 There are only two basic things that can go wrong with a lamp whether it is a floor lamp, a desk lamp, or a table lamp. The bulb can burn out or a problem may crop up with the wiring. Bulbs are easy to change. Just screw it out and screw a new one in. Surprisingly, repairing the wiring to a lamp is almost as easy.
Preparing to repair a lamp
First and foremost, unplug the lamp cord from the wall outlet.
Next, remove the lamp shade. For some lamps, the shade simply is held on the fixture by a pair of wires that spring open around the bulb and grip it. For others, the shade is held in place on the lamp by a finial that screws onto the top of the lamp harp.
Unscrew the light bulb. Be careful not to break the cfl bulbs because they contain mercury.
Pull up on the socket while gripping the socket base. They will separate at the crimp line. You may have to wiggle the socket gently to free it.
Replacing the lamp cord
There will be two wires connected to the bottom of the socket. A knot will be tied in the wires right below the socket.
Using a slotted screwdriver, unscrew the terminal screws holding both wires to the bottom of the socket.
Once the wires are free of the socket, untie the knot in the lamp cord.
Attach a cord or wire to the stripped ends of the lamp cord that is longer than the lamp is tall.
Pull the old lamp cord out of the lamp.
Remove the cord or wire from the old lamp cord and attach it in similar fashion to the new lamp cord.
Pull the cord or wire from the top end of the lamp and thereby pull the new lamp cord into position.
Separate the two strands of the new lamp cord and tie a knot in the socket end.
Strip the ends of both wires and attach them to the two terminal screws on the bottom of the socket.
Line up the crimps on the bottom of the socket and socket base and push the socket into the base firmly.
Reinstall the light bulb, the shade, and plug the lamp into the wall socket.
Tips
The knot in the lamp cord inside the socket base is used to take the strain off the wires at the terminal screws in case someone should pull on the lamp cord and prevent the lamp cord from being accidentally pulled out of the lamp. It is actually a primitive safety device of sorts and should not be overlooked.
Make sure you wrap the stripped end of the wire completely around the terminal screw and tighten the terminal screw firmly.
Tags: electric lamp repair, electric light repair, lamp repair, lamps, lighting, repairing lamps
Discuss this and other Home Improvement Topics in our How To Forum